Embrace It!
Last night I went to get my hair done. I brought a picture this time because I really wanted to do something different. I decided to go a lot darker since it's Fall and plus, I'm Italian and I think I look better with darker hair. She also did some very deep reds and the blonde was supposed to be golden. It all blended really well in the picture. However, when she took the tin foil off my hair and I looked in the mirror, some of my hair was orange. AAAAHHHHH! I almost started crying. It looked horrible. I was very up front with her when I said I was not feeling the orange. I know she was trying to make the blonde a golden color, but it looked orange to me. So, she had to totally dye the orange over again and as a result, I was there for 3 hours. Nightmare!
I also wasn't happy with the haircut. She cut a lot off, she styled it way different than usual. I wanted a sweeping bang, but it ended up falling really flat and it was just all in my face and I was just wanting to kill myself. The kicker is when I have to pay her a bunch of money and all I want to do is go home and rip all of my hair out.
I got up this morning and washed it, styled it my usual way and I'm feeling a lot better about it today. Us girls are so funny about hair. I can't tell you how many times I've come home from the salon crying because I was unhappy with the haircut. I think I'm just a creature of habit. In theory I wanted to shake things up a bit and do something different. But, when it actually happened, I started to freak out and I just wanted my old hair back. ha ha
Oh well. I'm going to really try to embrace the new color and the new cut and I'm not going to stress about it anymore.
What's the worst haircut you've ever had?
It's Friday! Go Ravens!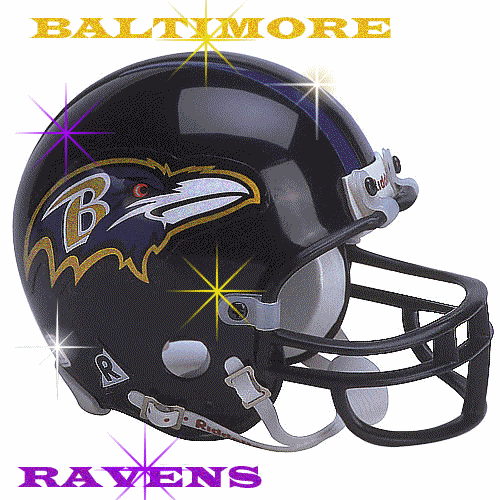 glitter-graphics.com