Happy Holidays
So, today is Christmas Eve - Merry Christmas Everyone!!!!! I was so stinkin early for work today. There was about 3 cars on the road including me. Lame. I can't believe I'm here at work. I'm pretty sure we are shutting down at noon though so it'll be a pretty easy day. I'm comfy as hell - I'm wearing a bebe sweatsuit and some bebe tennis shoes. I couldn't be much more comfortable. I wish I could wear a track suit to work everyday!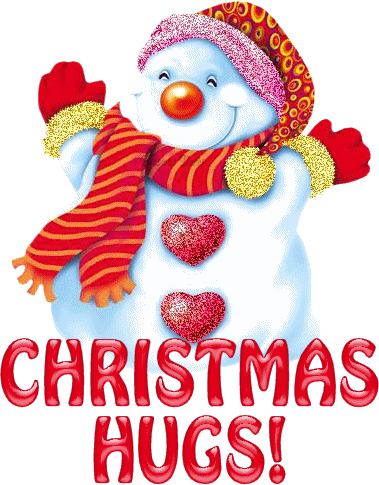 glitter-graphics.com
Virtual Christmas Hugs go out to all my readers!! Have a Merry Christmas and SAFE and FUN New Years!!
I went to see the new Keanu Reeves movie last night "The Day The Earth Stood Still". It was playing in the new Town Center Rave theater. It's the best theater in Las Vegas. I love that place. It also happens to be in the middle of a shopping complex which was packed! Lots of last minute shoppers out there.
Anyway, the movie was okay. It had terrible reviews and I knew that ahead of time, but I still wanted to see it. I like Keanu and Will Smith's son was in it too and he was great. It was entertaining, but I think I'd recommend that you wait for it to come out on DVD instead of paying the full price at the theater.
Anyway, I think I need to get some work done - so catch you guys later!!
Wish me luck in RAINY San Francisco!! The weather is not looking so nice out there - they are showing rain for every single day that I'm going to be there. SAD TIMES.