Happy Independence Day Everyone!!!!!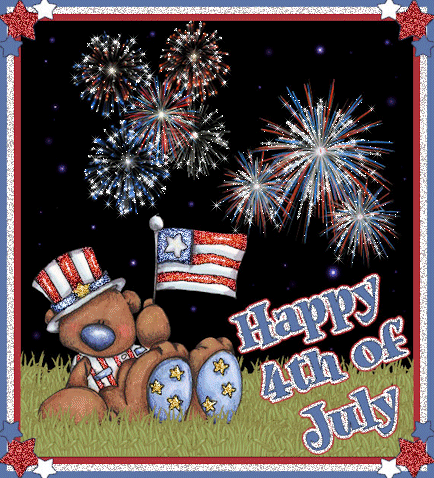 glitter-graphics.com
So, yesterday I went to drug court like I do every single tuesday and okay, so first off let me give you a tiny synopsis about how drug court actually works out here in Sin City.... You obviously get into some legal troubles and instead of going off to prison the judge sentences you to probation usually and drug court if necessary. There are 4 phases and everyone starts out in phase 1. The first phase is when they determine if out-patient rehab will work or if you need in-patient rehab (like me). Anyway, even when you are in rehab you take UA's two or three times per week. When you get out of rehab you go to a place called Choices three times a week for class, three times a week for drug tests, twice a month for one on one counseling sessions and you physically go to the fifteenth floor of the courthouse to see the judge every single week. When you get there a list is posted on the outside of the courtroom doors with your name and what group you are in. A Group means you are drug free, in perfect compliance with everything, your fees are up to date and you weren't late for any groups - basically you did everything perfect that week. B Group means you are in perfect compliance with everything but you are behind on fees. C Group means you missed a group or something along those lines or there was a slight issue with something and your walking a fine line, but you'll go in front of the judge, explain yourself, get a slap on the wrist and be given another chance. D Group means you are in big trouble for any number of reasons and you are probably going to jail unless you have a damn good reason. They measure the amount of water in our urine so a lot of people are in D Group for trying to flush or whatever. Anyway, since there was no court today for Independence Day a lot of people were on the Tuesday calendar yesterday and the place was packed when I got there. THEN, around 2:10 p.m. a shitload of marshalls come out of the court room, block all of the exits and inform all 150 people that they have to take a random UA up on the 15th floor and won't be allowed to leave until they do or else they are going to jail. ha ha Soooooooooooo, this is totally unprecedented. They don't usually test us at court. We usually go to court for our results. A lot of people were freaking out and it was pure chaos. I was fine. No worries. Of course, I still didn't get to leave until 5 p.m. cause it took forever but at least I know I'm not going to jail next week when the results come back from the lab. I had class today even though it's the 4th of July. Choices never closes apparently. Anyway, thanks for the input regarding the fake job openings and the credit report. I didn't fill it out and I don't have a credit card anyway so no harm no foul. I still think it's a very scumbag move on their part. Ummmmmmm - I hope everyone is having a really good day. I think I'm going to Veronica's family's house today for a BBQ. Should be fun and I hope to see some fireworks tonight.